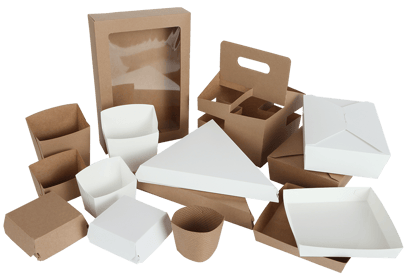 Calumet Carton is excited to announce the addition of forming equipment to our facility. Our new forming equipment will give us the ability to create non-foldable take-out packaging that is ideal for quick service restaurants and food customers. Our new packaging options will include:
Bakery boxes
French fry cartons
Burger cartons
Cup sleeves
Drink carriers
Food trays
Clamshells
Food cartons
Pizza boxes
Our packaging options are fully customizable, so you can tailor our packaging designs to fit the brand and needs of your company. Our plant is AIB-certified, meaning you and your customers can be confident in our quality and standards.
All of Calumet Carton's packaging is manufactured in the USA. Additionally, many of our products are made from 100% recycled paperboard, making our solutions some of the most sustainable packaging options in the industry.
To learn more about our new packaging solutions, or any of the other packaging options that we offer, please contact one of our packaging representatives. A team member would be happy to discuss our designs with you and help your business come up with the right packaging solutions that it needs.