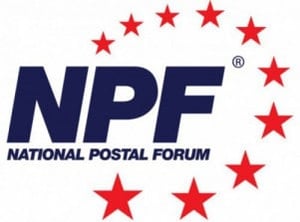 Each year the NPF provides a four-day Forum where: 120+ educational workshops led by USPS and mailing industry experts are presented; 100+ suppliers of the most innovative products and services are exhibiting; a variety of professional networking events take place, and General Sessions are held featuring the top USPS Executives.
Calumet Carton will be exhibiting at booth # 1614 at the forum, which is being held in Baltimore, MD on May 21 - 24, 2017. We are excited to showcase our newest product line, the Stayflats FitTM Mailers, which is a mailer that expands up to 2", making it the perfect fit for shipping small items and seeing valuable postage savings. We will have more information and samples at the show.
Can't attend the show but would like more information on the Stayflats FitTM Mailers and how to save on postage? Contact us at 708-333-6521 or email us directly at info@calumetcarton.com and a customer service representative will assist you.