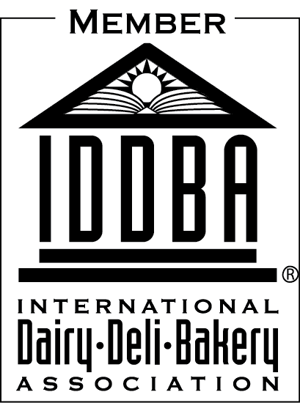 South Holland, IL (May 13, 2015); Calumet Carton Company, a premier manufacturer of paperboard packaging solutions, will be exhibiting at the annual International Dairy Deli Bakery Association (IDDBA) Seminar and Expo this year. The event takes place at the Georgia World Congress Center in Atlanta, GA on June 7-9, 2015. Calumet Carton will be exhibiting at booth #4063.
The IDDBA show is called the "Show of Shows" because it's the one conference that offers an extensive seminar program that has meaningful content for both personal and professional growth. Over 8,500 attendees are expected at the three-day event, including buyers, merchandisers and executives, all gathering to share their passion for everything food related. Attendees will have the opportunity to network with colleagues, taste exceptional samples and attend presentations from TV host Jay Leno, Martha Stewart and NBA All-Star Shaquille O'Neal. The Expo will also feature a 10,000 square foot "Show and Sell" Center and feature over 1,800 booths.
Calumet Carton Company, a member of the IDDBA, will be showcasing their customized packaging solutions at the show. They will have on display samples of their sustainable paperboard packaging, which encompass a wide array of both stock and custom pieces, with printing capabilities from one to eight colors.
Calumet Carton is a G7® Master Printer with a G7 Expert on site, and also an AIB direct food contact facility, ensuring food packaging safety for all types of food companies.
About Calumet Carton Company: Calumet Carton is a leading manufacturer of paperboard packaging products, located in South Holland, IL. Calumet Carton was started in 1930 and is still a family owned company, currently employing 130 people. Known in the packaging industry as the inventor of the Stayflats® Mailers, they continue to be a leader in design, innovation and manufacturing of folding cartons and mailers.
About IDDBA: IDDBA is a nonprofit membership organization serving the dairy, deli, bakery, cheese and supermarket foodservice industries. Member companies enjoy many benefits and services including the annual seminar and expo, leading-edge research, training programs, management tools and an annual trends report. For more information about IDDBA, visit www.iddba.org